Favourable winds drive Chemgas forward
On 21 May 2021, the naming ceremony of the Gale, the latest addition to the Chemgas fleet took place in Delfzijl, the Netherlands. Keeping with tradition Chemgas names her coasters and motor barges after winds. The Gale is the first coaster in a series of three vessels. The sister ships Ghibli and Gust are set for delivery during the first half of 2022. The vessels are developed and built by Chemgas in the Netherlands.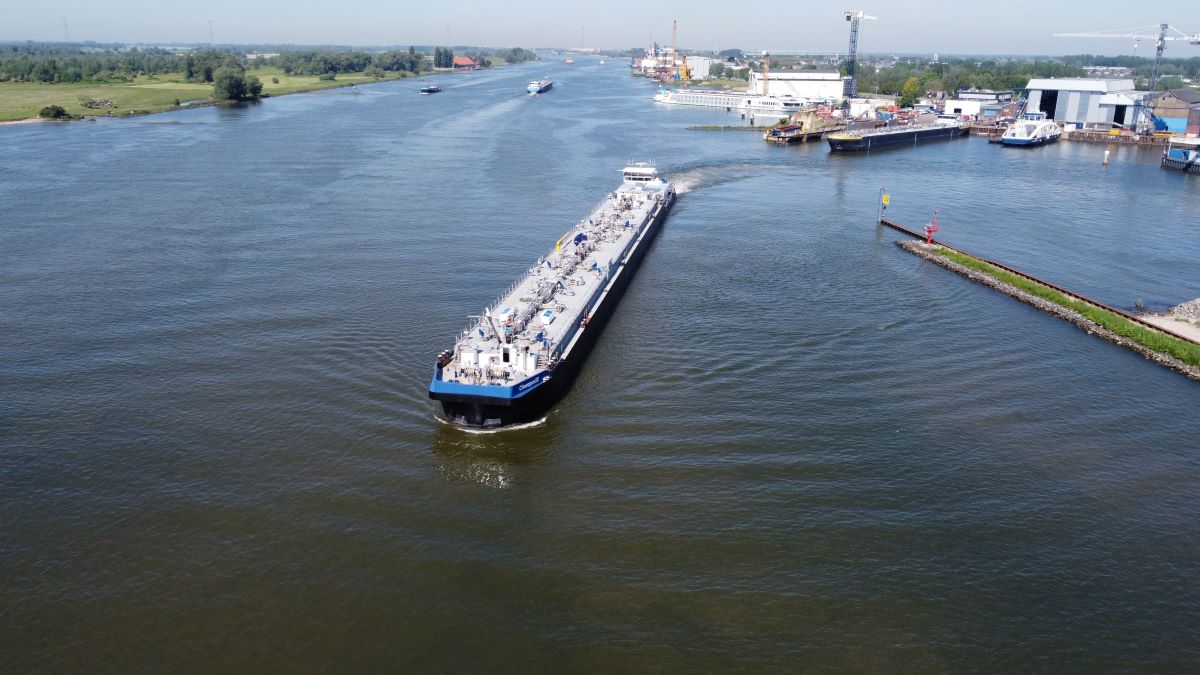 For our inland fleet, Chemgas developed and built a new series of push boats and push barges. The new push combinations Chemgas 24 and Chemgas 25 with a capacity of 3000 cbm each, together with their dedicated push boats Merapi and Muria are nearly finished and will enter service in the next few weeks. The new push combinations measure 135 x 11.40 meter.
A third new push boat, Maderas, replaces our Toba and is sailing with the already existing Chemgas 22 (2700 cbm). For this purpose the Chemgas 22 underwent a conversion to optimize the barge for the new pusher. The dimensions of
Maderas with Chemgas 22 is 140 x 11.40 meter. As a tribute to one of the founding shareholders in the nineteen sixties 'Vulcaan', Chemgas traditionally names her push boats after volcanoes.
These push combinations set new standards in terms of low water performance. The barges are capable of sailing with a draft of as little as 1.20 mtr (Pegel Kaub 20) and can then still carry about 200- 250 mt of cargo. The pushers are equipped with a diesel/electric propulsion, enabling the pusher to much better manage the required power under different circumstances (sailing upstream or downstream, laden or in ballast). Combined with an optimised connection between pusher and barge we expect to realise a significant reduction in fuel consumption. Furthermore, the diesel electric system will allow for easier upgrade as new fuel options become available.
Together with our partner Union Shipping we are also pleased to present our latest motor barge Union VIII. The dimensions of the Union VIII are 110 x 11.40 meter and the barge has a capacity of 2700 cbm. Also for this barge low water performance was one of the most important design parameters. Union VIII is set to enter service by mid July 2021.
Finally, we would like to thank all those involved in realising these projects. We wish all our new vessels and their crews safe journeys!